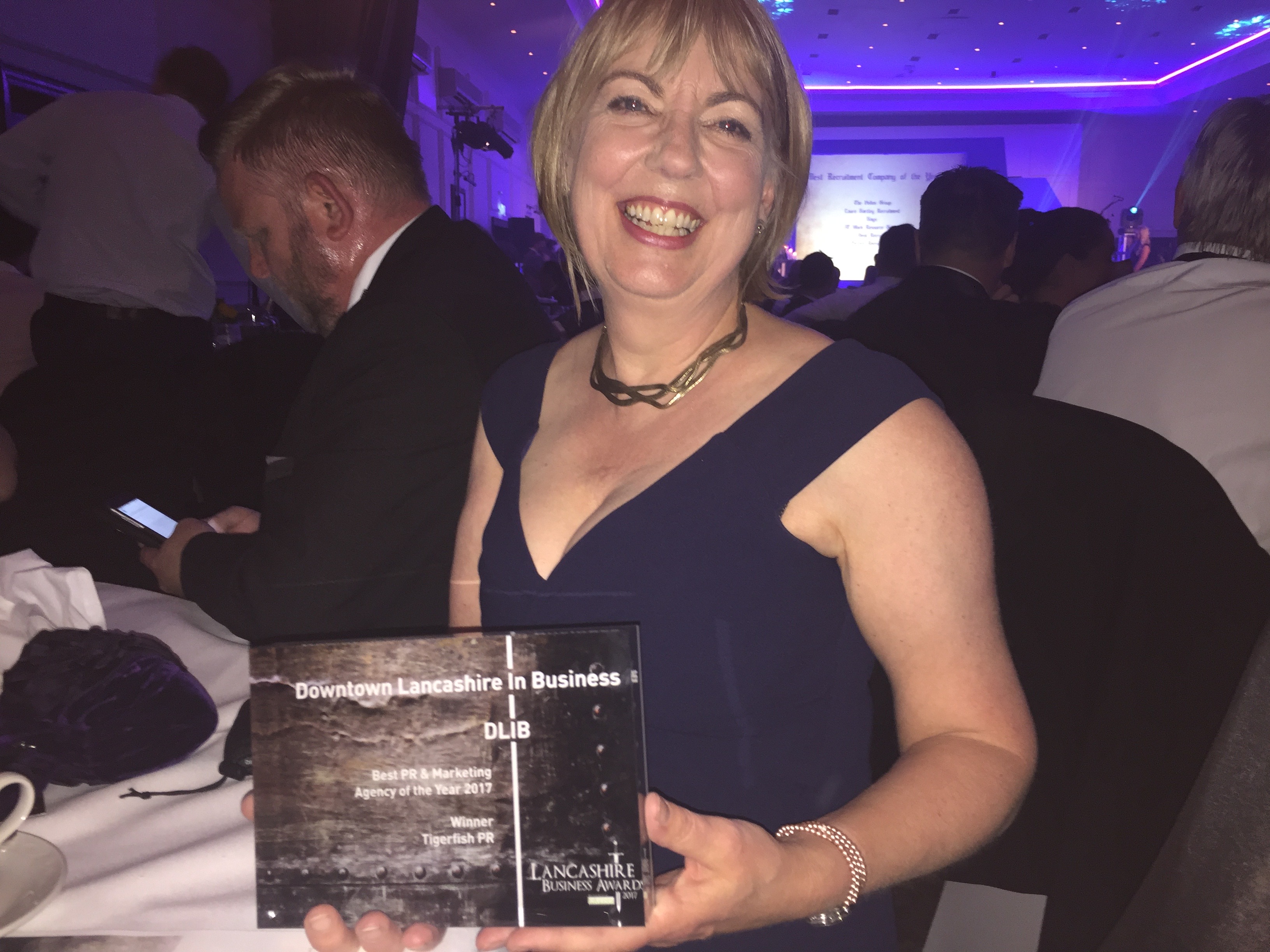 Oh my goodness… we only went and won.  Best PR and Marketing Agency 2017 in the Downtown Business Awards 2017.  Delighted is an understatement!
The awards are a mix of written submission and public vote, and so it was a real privilege to get so many votes of support. Thank you all.
And from the perspective of being an award winner – what does it really mean to the business?
Naturally, we encourage all our clients to enter awards. They are fantastic publicity – even when you are shortlisted, it is real kudos, something to celebrate… and naturally, winning is even better.
Over the years we've written scores of winning award submissions for our clients. I've been a CIPR Pride award judge. And on the panel of judges for 'How's my driving'. And the attendee at many an award ceremony.
But apart from the warm glow of being a winner, what really are the measurable KPIs?
The statistics…
Here are just a few of the social media statistics, just a fortnight on from Tigerfish PR winning 'Best PR and marketing agency" at the Downtown Lancashire Business Awards:
Linkedin post (on the win):
6759 views;
119 likes;
27comments.
Twitter (28 day summary):    
102.3% increase in tweet impressions (16.8K)
76% increase in mentions (51)
Followers up 30
Profile visits up 23%
199 engagements from one tweet (2750 impressions)
And how has it impacted on business? Well, of course, it's early days yet, but already we've been asked to talk to a chamber of commerce about PR, to visit a business network to share top tips and have been interviewed by a regional magazine… and of course, it's given us another reason to contact our database with good news, which is all great promotion.
If you've never entered an award for your business, I'd really encourage you to do so.. and if you are entering them, and want to receive our 'top tips to maximise the impact of winning an award' do send us an email.