In 2014, there are four main types of PR – paid-for (like sponsored columns, networking),  earned (i.e. traditional media relations), owned (information on websites and social media outlets) and shared (creating data which is shareable, like infographics/ video etc). Here Lee Petts, managing director of Lancashire-based waste management firm Remsol, explains in this guest blog, the benefits his company has seen with sharing data and effectively using social media outlets.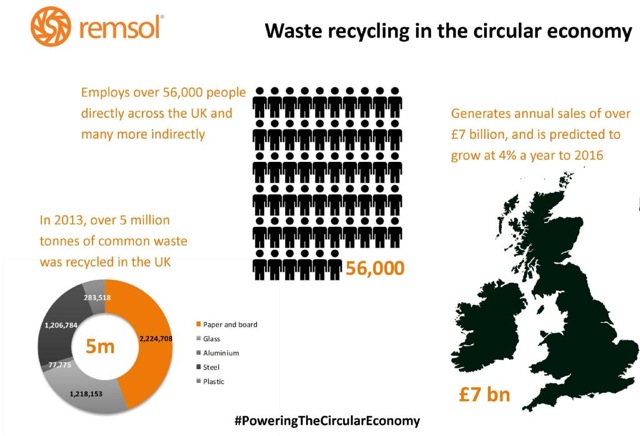 Last week saw the culmination of two months spent researching and drafting a policy paper on the importance of energy in recycling.
It was sent to journalists, decision-makers in local and central government, and we put it out on all our social media feeds too.
So far, a post on LinkedIn – that includes a summary of the paper and a link to download it – has been viewed almost 500 times.  News articles carrying the story have cropped-up all over the web and on Twitter – more so than any other content we've ever created.
I think there are three reasons for this:
Firstly, it's highly relevant right now: our policy paper, for instance, calls for the accelerated development of Britain's shale gas resources – which is very topical.
Secondly, it's informative: we wanted to produce something that would inspire debate, and it has.  It helps that we were able to highlight the tension that exists between achieving our low-carbon energy goals on the one hand, with our wider 'green' aspirations on the other.
And, thirdly, we've encouraged people to share it: whenever we've sent it to people, we've outright asked them to share it.  But we've also made it easy to share, with a simple summary and using a striking image that appears in the policy paper.
Next up, we'll be sharing highlights of the report using Slideshare and are producing a series of infographics too – because not everyone has time to read a 40 page report!
So there you have it: to get your content out there make it relevant, interesting and informative, shareable, and don't be afraid to ask people to share it for you.
Speaking of which, here's that LinkedIn summary I mentioned http://bit.ly/PoweringTheCircularEconomy – do please have a read and, if you like it, maybe you could share it for me?
If you are looking for help to create shareable content, or advice on harnessing social media outlets, why not give Amanda a call on 01254 851 680