Despite everything around us arriving on a lorry, in many ways logistics is an invisible sector. It's such a fast moving industry; companies just don't have the time to tell anyone about what they do. And TDG was no exception. TDG (UK) Ltd is one of Europe's largest logistics service providers with over 7,000 employees and 85 years' experience in freight forwarding, supply chain management and contract logistics. Specialising in industrial, chemical and retail sectors, the company is a market leader and operates across 130 sites in the UK, Ireland, France, Germany, Spain, the Benelux region and Hungary. TDG has a long history of developing and continually improving its logistics service, and enabling its customers to enhance their competitiveness.
The challenge
The company first contacted Tigerfish PR in 2002, to raise its profile in the industry and increase awareness about their service offerings. TDG had a particularly innovative approach to managing logistics and were one of the first companies to make 4PL a reality. Fourth Party Logistics enables clients, who have complex collection and delivery needs across multiple sites, to hire a fourth party to manage sub-contractors on their behalf and ensure their most cost-effective and efficient use.
How Tigerfish PR helped
Tigerfish PR Director Amanda Jackson was quickly able to identify and address the company's immediate communication needs, before going on to devise a longer term strategy to build cohesive links with the trade press, including establishing relationships with key publications such as Motor Transport, Logistics Manager, and Supply Chain Standard.  Amanda ensured all of TDG's PR initiatives were focused on achieving the key goal of raising awareness of TDG's position as the leading innovator in logistics.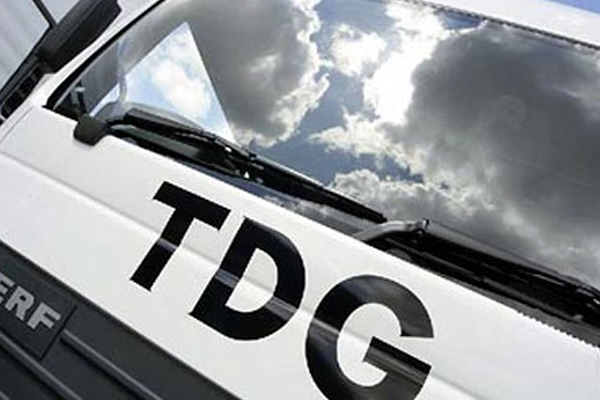 To find out more about our specialist Logistics & Supply Chain PR services, please call 01254 851 680
What our client said
Gail Everton, Group Marketing and Communication Manager, said, "Working with Amanda was a really positive experience. She was very much part of our extended communications team and not only contributed some great ideas for promoting TDG, but she took complete responsibility for our PR campaigns. Because of her experience in the logistics industry and extensive media contacts, she was able to raise our profile considerably and it made a real difference to the business."